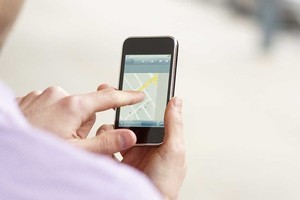 Greater market competition and availability of cheaper smartphones has helped push New Zealand up mobile broadband rankings, says an analyst.
New Zealand has climbed from 16th to 12th in the OECD in terms of wireless broadband penetration, based on rankings released this month.
According to the organisation New Zealand has 53 mobile broadband or data subscriptions for every 100 people.
People use this type of connection to access the internet over the mobile network using a smartphone, tablet computer or USB dongle.
The OECD used statistics from member governments between December 2010 and June 2011 for the report, and took estimates where this was unavailable.
New Zealand fared worse on the charts when it came to fixed broadband, sitting at number 17 out of the 34 OECD countries, with 26 subscriptions per 100 people, but this was still above average.
"New Zealand saw a rapid rise in both fixed and wireless broadband, moving from 12th to 16th in the broadband ranking, boosted by the entry of a third mobile operator, 2degrees," the organisation said.
However, IDC analyst Rosemary Spragg said availability of cheaper smartphones was a more likely reason for mobile internet uptake than 2degrees.
"2degrees, in its early entry, was much more focused on voice and messaging services, more so than data. Personally I think the Android and lower-end smartphone devices were probably a bigger driver, given New Zealand is such a price-sensitive market," Spragg said.
New Zealand's use of mobile broadband was likely to grow in years to come through the Government's rural broadband initiative and more competition in the mobile market.
"It does come down to just what the strategies are for the likes of Telecom, Vodafone and 2degrees, the degree to which they push it as a substitute rather than a complement to [fixed-line broadband services]. But we'll definitely see that heat up," she said.
Australia ranked at number eight with 64 mobile broadband subscript-ions per 100 people; Korea came in top with 99 subscriptions per 100 people.
InternetNZ chief executive Vikram Kumar said the rankings showed New Zealand was significantly behind Australia in terms of wireless connections.
"We're constrained by relatively high mobile data charges," he said.