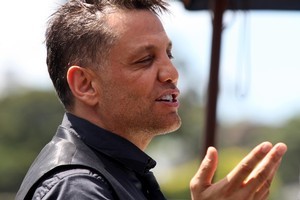 One of Wellington property developer Terry Serepisos' many creditors has been awarded nearly $1.5 million and one of his properties.
In the High Court at Wellington today, Associate Judge David Gendall granted Asteron Trust Services' claim of $1,450,968.55 and also ordered the vacant possession of 17 Robieson Street, Roseneath, Wellington.
The 435 sq m property, with a $780,000 CV, is next to Serepisos' home and is in the name of Serepisos and Stathis Moutos - the former commercial assets manager of Serepisos' Century City Investments business.
The ASB Bank Tower on Wellington's waterfront is Century City's main asset, with a CV of $34.2 million. Receiver Deloittes is selling the property, and tenders close tomorrow.
Serepisos, the former owner of football club Wellington Phoenix, did not appear in court today to hear Judge Gendall also order that he pay Asteron interest of $555.71 a day.
- APNZ