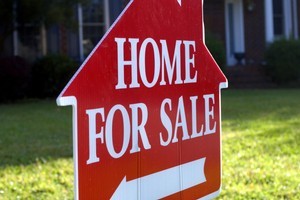 By Devil S. Advocate
There's never been a better time to borrow up to the hilt and buy property.
It's almost too good to be true - but it's true.
Interest rates are at record lows and they're about to go lower. Europe's turmoil is brilliant because it will force central banks to cut interest rates. This means we can all afford to borrow more and pay higher prices. Banks are also desperate to lend again, even offering 95 per cent loans.
National has just won a second term and Prime Minister John Key will never do anything to hurt property-owners. During the past three years, he has argued against anything that would have a drastic effect on land or property prices. He is particularly reluctant to force the banks into fire sales of houses and farms in case it drives prices down.
He's also doing very little to improve the supply of land. This has the effect of pushing up prices and creating tax-free capital gains.
National and the councils know what's good for them and the property developers who support the National Party. There's nothing better than sitting on a land bank and drip-feeding properties while making tax-free capital gains.
Did I mention the capital gains are tax-free?
Any government serious about improving housing supply would simply use government land and cheap government money to build a bunch of houses, but that's never going to happen under National. Sweet.
Check out this combo: rents up 22.5 per cent in the past four years; house prices up 16 per cent in the past year; interest rates at record lows; housing supply constrained.
There's no sign we're going to lose our jobs because China will keep bailing everyone out.
And our government will never let the banks fail. Mate. You can't lose with property. Ever.