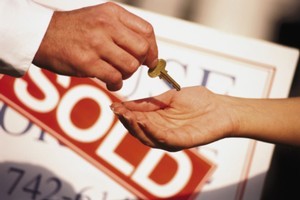 A real estate salesperson who allegedly gave false information about a property has escaped censure because the alleged conduct took place before the establishment of the current Real Estate Agents Act.
Real estate disciplinary body REAA said Roger Handisides of Golden Bay First National's Takaka office advertised a property in August 2009 that he said included a hunter's cottage on two acres of land, when in fact the building was on a paper road on land of just 636 square metres.
The Real Estate Agents Authority (REAA) couldn't take any action against Handisides because his conduct fell under the Real Estate Agents Act 1976, when it wasn't possible to impose a penalty against a salesperson.
Handisides said he told the complainant he could only give a rough indication as to where the boundaries on the property might be (as no pegs were visible), but it was his understanding the hut was on the property and that only a survey would clearly define the boundaries.
However the complaint said the only reference the salesperson made to a survey was when they asked if they needed to get a surveyor in to which the salesperson replied: "it will cost $20,000 and nobody would care up here anyway".
"They (the complainant) maintain the constant reaffirmation by the licensee (that they should get a survey done) is totally and absolutely untrue," the REAA said.
One of the previous owners of the property also insisted he told the salesperson the hut was on a paper road, and not on the property, the REAA said.
The REAA said while there were differences of opinion in what was said, the facts remained - the property was advertised incorrectly.
The authority said it was indisputable that Handisides had engaged in unsatisfactory conduct, and that had the case not fallen under the 1976 Act it would have "been minded to award what would have been substantial compensation".
"It is the opinion of the committee that the licensee's performance...falls short of the standard that a reasonable member of the public is entitled to expect from a reasonably competent licensee," the authority said.
- NZ HERALD ONLINE