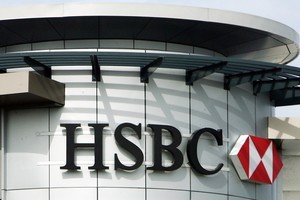 New Zealand trade will grow substantially and at a quicker rate than world trade in the medium to long term, says international trading bank HSBC.
HSBC's head of trade for Asia Pacific, Simon Constantinides, said New Zealand trade would grow by 6.33 per cent next year (year-on-year) and at an annualised rate over the next five years of 3.76 per cent.
This represents an increase in total trade value and an annualised growth of between 5.42 per cent and 6.39 per cent in the next two years.
Over the next 15 years, New Zealand trade volume would grow by 83 per cent to the end of 2025, from $52.86 billion to $96.97 billion, he said.
The bank, which opened its doors in New Zealand in 1987, is upbeat about the nation's trade prospects, particularly for the dairy export sector.
"As economies emerge, and disposable income increases, the first thing that people do is want better quality food," Constantinides said.
"The dairy sector is very well managed here and the more people there are in the world, the more mouths there are to feed, so it bodes well for milk and dairy."
Emerging economies would be the future drivers of global trade as the world entered a new phase of internationalisation.
"Going from 2012 to 2018, global trade will grow at an exponential rate."
He said many of the emerging economies such as Indonesia, Vietnam and India were now becoming more international in their outlook.
The bank expected world trade volumes to grow dramatically over the next 15 years. But in the short term it would be a more moderate 2 per cent a year, or 8 per cent by 2015. APNZ
- APNZ