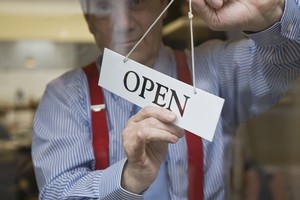 PROBLEM
My brother and I run a family business and he proposes that our business employs his eldest son who is leaving school at the end of this year. I have concerns about his suitability.
SOLUTION
James MacQueen, a BDO partner and accredited family business adviser, says this is a frequent and challenging dilemma for parents in family businesses.
While business principles demand that only the most competent and well-suited person for the job should be employed, recruitment policies based on heredity or providing a safe haven for family are still common. In the long term, ignoring business principles and hiring 'family' individuals could threaten the effectiveness and survival of the business.
Your situation is a pertinent reminder of the need to establish appropriate policies early on through a family constitution that governs the interrelationships between family members and sets up explicit policies for such matters.
As in so many other aspects of family business life, agreeing criteria and guidelines around when family or business principles are appropriate will help prevent and/or resolve potential conflicts and frustrations at times like this.
Usually, the family will agree that employment is a privilege, not a right, and should be on the same business principles that it would apply to non-family members.
It is usually preferable that family members gain business knowledge and experience outside of the family business, so that when they choose to return, they bring in new skills and experience.
If you do succumb to pressure and allow him to be employed, he should report directly to a non-family member and have the same obligations, responsibilities and consequences as non-family members. There should also be a clear development plan for him that may include seeking experience elsewhere later on.