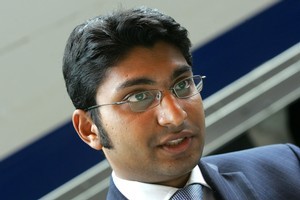 The debates are drawing to a close, the horse traders are sharpening their pencils and the business community is praying for a clear result in the election.
Commerce does not like uncertainty - an aversion heightened by the global economic chaos and one which helped bring the Greek economy to the brink of ruin.
ANZ chief economist Cameron Bagrie said a clear-cut result would give certainty to financial markets and overseas investors.
"The second thing they're going to be looking for is credibility," Bagrie said.
"Whoever the winners are they need to stick to the script of fiscal austerity, savings, those sort of things because global investors at the moment are very wary of Governments that do not have clear, credible strategies for dealing with borrowing."
National's Finance Minister, Bill English, and his Labour counterpart, David Cunliffe, were both clear on the importance of returning to surplus, Bagrie said.
"I don't think they're too far apart there, they're very clear on the need to rebalance this economy," he said. "Now they've got different policy prescriptions on how we achieve that but the general spirit of what they're trying to achieve is pretty clear cut."
New Zealand was a net borrower overseas which left the country vulnerable to adverse turns in sentiment, Bagrie said.
"We've seen the New Zealand dollar come under pressure but people seem to still have enough confidence in the medium-term New Zealand story to be still parking cash here.
"That's pretty important at this juncture because you can see what happens when you lose confidence, things can turn nasty pretty quickly."
NZIER principal economist Shamubeel Eaqub said the formation of a weak coalition, with a lessened mandate to push through legislation, was a risk.
"But looking where the polls are it does look like you're going to get some sort of Government forming that's fairly strong."
He said Labour and National economic policies were actually quite similar, apart from obvious areas such as state asset sales.
The campaign had been disappointing, Eaqub said, mainly because the two biggest economic issues - growth and an ageing population - had not been fully addressed.
Market commentator Arthur Lim said the business sector had expressed a preference for Prime Minister John Key to continue for another three years.
"But the alternative to that is a decisive Labour-Green coalition win," Lim said. "I think they would be happier with that than an election result that, God forbid, has us in uncertainties again for months on end."
BusinessNZ chief executive Phil O'Reilly said a poll that resulted in a "weak, unclear coalition" would be negative for businesses.
"It could be on the left or the right," he said. "If you did get a Labour-Greens win on the night then at least business knows where it's at ... what's going to be a real problem for business confidence is a lack of clarity around political direction."
Manufacturers and Exporters Association chief executive John Walley said none of the parties "ticked all the boxes" in terms of having the right policies to benefit the manufacturing sector.
"That's really where the concern is - that nobody's got what it takes to drive growth in the export economy."