Auckland's High Street will have a new late-night life, says Rachelle Pedersen, a High Street Envoy.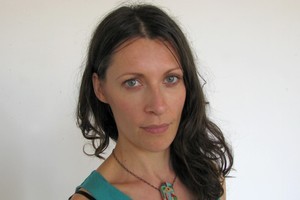 As a retailer, if you have a strong local business group which organises regular events, it can work wonders for your sales at key seasonal shopping times. Auckland's High Street Guild is launching a year-round schedule of activities with its first "Black Fridays" initiative from this week, November 25.
What will Black Fridays do for Central Auckland's High Street businesses?
Black Fridays is a regular late-night retail event supported by a hospitality venue and offering a competition with the best experiences of the district as a prize. In public spaces there will be art, music and outdoor film.
The event focuses on the fine offerings of local businesses and is centred in the retail and hospitality spaces of the district.
Many of these stores are what made High Street famous throughout the country - World, Zambesi, Karen Walker and Kate Sylvester all have their flagship stores here.
Not only does the event attract new people into stores and restaurants, it brings into focus how unique High Street is. Initiatives like Black Fridays work in with our other major event, First Light, which will launch next year's Fashion Festival on February 24, building on the reputation High Street has as Auckland's cultural epicentre.
Who markets the initiative and who pays for it?
The High Street Guild, a collective of local businesses, markets this initiative. We have a fantastic range of quirky, high-end businesses and collectively they speak to a very large audience. The guild is supported by Heart of the City, which is a foundation partner.
What sorts of promotions do you run during Black Fridays?
Our promotions are centred around the offerings of the local businesses, and are designed to bring people into the area. As an example, the Black Ticket Competition has all purchases from businesses participating in a Black Friday go into the draw to win a High Street Experience prize valued at around $1500. The winner spends a day enjoying the best that the High Street district has to offer.
This Friday the prize pack includes breakfast at Rakinos, a $250 voucher at Jewellers Workshop, a $250 Pauanesia Native Birds Voucher, a $200 voucher at Smoove, lunch and wine at Cassette Nine, an art appreciation session with Jane Sanders and a hotel room at Metropolis Residences.
There is also the High Street District Treasure Hunt where shoppers are invited to go on a journey of food and drink in some of the district's bars.
In the week leading up to the event, they pick up a High Street District Treasure Hunt card which can be taken around the six participating bars in the area, where a stamp is collected when the item mentioned on the card is purchased. Once shoppers have four of the six stamps they receive a High Street bar tab of $60, redeemable at any of the participating bars in the following month.
Have you seen "Black Fridays" done in other parts of the world?
"Black Fridays" is a new spin on the old late shopping nights, which were popular here and overseas. Essentially, they are a fun opportunity to shop and meet up with friends. Black Fridays is a reinvention of the times when a Friday evening saw the whole community converging on High Street for late-night shopping and socialisation.