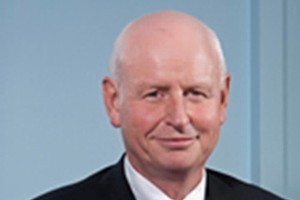 Anzco Foods chairman Graeme Harrison says agriculture is the engine of economic growth and the country has been fortunate the primary sector has been delivering.
"Without it, if we were a country dependent on manufacturing we'd be in deep trouble - like it or not manufacturing has moved to Asia, with China leading the charge," Harrison says. "Yes we can manage to do smart things but usually of relatively small scale."
"The only parts of the economy that we can actually build to large scale are the primary sector related ones, so I've always been happy that I've been associated with the primary sector even when it's been badly out of fashion."
The country has suffered with a lack of research and development "even in the primary sector because the reality is we've been trawling what was done in the 50s, 60s, and 70s in recent times and we've actually got to put far more resource into this", he says.
"I think there's no question research and development needs to be further examined, it doesn't matter who the government is."
The Government has a water policy but it is timid, Harrison says. "What we're going to finish up with if we don't watch it, is with compromises that actually don't allow us to develop our potential. I see more water storage, more utilisation of that water for hydroelectric power and also tourism."
People are also being timid in regard to mineral extraction, he says. "We have to also be prepared to utilise our resources in a very careful way, but all of this is highly possible, highly manageable. We've just got to get on with it otherwise we get left behind."
Harrison, who also chairs the International Business Forum, says a bipartisan approach to trade policy is fantastic. "I applaud both major parties for doing that. It ensures no matter who is elected we're not going to get off the rails."
However, effort is needed on non-tariff barriers, such as Customs clearance and phytosanitary regulations, he says. "It's particularly difficult when you're working in Asia, in places like China and India, non-tariff barriers still apply."
The country has risks in terms of its credit rating and it is time for a level of prudence in that regard, he says. "And I've got to say that the Government is exhibiting all the signs of good economic management which is very, very important in these circumstances."
Harrison is positive about the future of the agribusiness sector. "But we are living in a far more volatile world ... nothing shortens the horizon of planning more than volatility and uncertainty, and that's what we're actually living with," he says. "So that's one of the problems, we're all being a bit more cautious than what we would be if we were in a more stable setting."
There is an increasing problem of communication between the urban and rural-based sectors, he says.
"I just think there's a massive effort required to actually get urban New Zealanders to appreciate just how important the rural sector is."
Anzco Foods is a meat procurement, processing and marketing company.