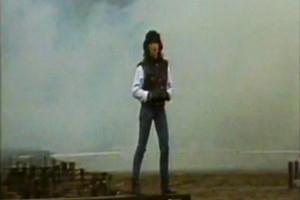 Accident Compensation Corporation's stake in Allied Farmers has been propelled to 10 per cent and is understood to be its largest single shareholder.
According to a note on the NZX this week, ACC - and by extension the taxpayer - now holds 260,385,981 Allied shares - which have a total value of $520,772. Allied's 2011 annual report, released last month, recorded ACC's holding as 0.233 per cent of the total allocated shares.
Its holding increased because of the terms of placement offered to some investors when ACC bought 60 million Allied shares in August 2010.
ACC investment manager Nicholas Bagnall said the terms meant more shares would be issued if the value of Allied's net intangible assets had fallen below a certain point at June 30, 2011.
When this happened, ACC was issued with more stock to compensate it, and the proportion of its Allied shareholding increased. Allied's share price was unchanged yesterday at 0.2c.
In November 2010, the share price was 2.3c. In the same month in 2009 it was 41.8c.
Experience welcome
Mainfreight backing of keeping experience on board appears to be paying off.
The company yesterday reported a 77 per cent increase in interim profit to $29.1 million and sees the close association between ownership and the board and managers as a positive. It has disagreed with critics of the age and length of tenure of board members.
Managing director Don Braid said the boards of state-owned enterprises changed every three years and the board members never got to grips with the company. Mainfreight's board was experienced and had knowledge of the business.
The company is paying an interim dividend of 12 cents per share, up 3c a share on last year.
Putting the balloon up
They may not be renowned for their pop music - perhaps with the exception of Nena - or their comedy but you've got to hand it to the Germans, they know how to regulate.
Keen readers of offer documents for German company BayWa's Turner & Growers bid may have noticed the deal is subject to compliance with something called Gesetz gegen Wettbewerbsbeschrankungen.
Okay it basically just means the German competition watchdog has to tick it off, but 25-letter words are so much more intimidating aren't they. Something for the FMA's Sean Hughes to consider. Go on read it again. Out loud in a funny voice. You know you want to.
Diplomacy required
Bankers and brokers are rubbing their hands at the prospect of tens of millions of dollars in fees if nearly half of four state owned energy companies and more of Air New Zealand goes to the market from next year.
There's an election to get past but previously chatty finance industry sources are already taking the diplomatic stance and steering clear of public comment on the companies.
And the Government has already shown it is keen to shop the work around, even in the preliminary stages. The Australian arm of international investment bank Lazard has reportedly been appointed independent adviser on the process that will include the selection process for choosing lead managers for the initial public offers and reviewing the work of the Government's other sales advisers, which include Deutsche Bank and Craigs Investment Partners.
The wait goes on
Steel & Tube, a barometer of the economy, held its annual meeting yesterday where it told shareholders the company's domestic steel volumes were down 20 per cent on pre-global financial crisis levels.
While underlying profit after tax of $17.3 million for the year to June 30 was 75 per cent up on the previous year, the company faces headwinds this current year.
Some markets improved marginally but others, notably residential and commercial construction, both deteriorated, offsetting slight gains in rural and manufacturing.
Chief executive Dave Taylor said "at some stage" the Christchurch rebuild would start.
It had been anticipated that the last quarter of this year would benefit from increasing rebuild efforts, however the 5.5 magnitude earthquake on October 9 may now delay construction until the second half of the 2012 calendar year.
The situation was "very dynamic and at times unclear".
Back to the market
Contact Energy is seeking up to $250 million in a bond issue, the second big equity raising by the company this year. The offer is for $150 million (plus up to $100 million of oversubscriptions) which it will use for general corporate purposes, including funding flexibility as it pursues its growth ambitions.
In June it completed a $351 million renounceable rights issue, at that time the largest equity raising in two years and second largest follow-on capital raising in the energy sector.
The minimum interest rate on the bonds for the first five years will not be less than 8 per cent per annum.
Standard & Poor's yesterday assigned a BB- rating to the bonds and assigned them "high" equity credit.