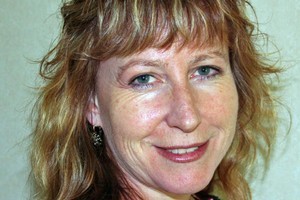 Blaringly loud TV ads would be turned down in one of the more offbeat planks of Labour's broadcasting policy.
The party's broadcasting spokeswoman, Clare Curran, has promised to sort out one of life's "niggles" once and for all.
And she's had a tongue-in-cheek online response from people asking if she can also cut queues at supermarkets and stop fast-food workers asking customers if they want to upsize meals.
Consumer advocates have long urged tougher limits on the volume of advertisements - testing by the University of Auckland in 2008 found they played up to 50 per cent louder than the programmes.
Ms Curran said Labour would make it clear to broadcasters that they had to spend money on technology to fix the problem immediately.
If the industry did not alter advertising volumes, regulation similar to the Commercial Advertisement Loudness Mitigation Act passed in the US last year would be introduced.
Ms Curran said there was an argument that broadcasters had been "dragging the chain" on the issue.
"They may have made decisions to do what's best for the viewers, rather than what's best for the shareholders, and avoiding spending money ... And we're saying, sort it out."
But Broadcasting Minister Jonathan Coleman does not believe Government action is needed.
"Work is already under way on this. Broadcasters are looking into the issue, yet Labour is talking about imposing regulation on the sector."
Ms Curran said the most important plank of Labour's broadcasting policy was the creation of a new public commercial-free broadcaster.
She said the Government was axing TVNZ7 and had stripped TVNZ of its public charter, meaning New Zealand was one of the few countries in the world without a public television broadcaster.
Labour plan to consult with the industry and public over a year-long period before settling on a funding plan which would not impose extra costs on taxpayers.