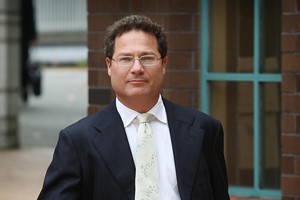 Criminals worry about the chances of getting caught, not the consequences. This was demonstrated in 1995 when they compared how university students and prison inmates reacted to experiments.
Students looked at the likelihood and cost of getting caught; prisoners responded to the chances of being found out.
Effective enforcement improves behaviour.
Commerce Minister Simon Power's parting gift is the Companies and Limited Partnerships Amendment Bill that will make trading recklessly a crime, and where directors found guilty can be imprisoned for five years. Sounds good, but in 2006 similar legislation imposed identical criminal sanctions against those who set up phoenix companies.
Six years later, only one person, Michael Donovan from Napier, has been prosecuted successfully. He was convicted and discharged, sent home without even a telling-off.
For real legislative impotence, it is hard to go past the Insolvency Act. It is administered by the official assignee and gives that office enormous investigative power.
The staff there do an incredible job but their annual budget is barely $14 million to handle 7000 personal and corporate insolvencies, a little more than $2000 each. This is why the likes of Andrew Krukziener can boast that being bankrupt has not affected his career.
Worse, the National Enforcement Unit that undertakes prosecutions for the Companies Office receives a paltry $1.2 million. This office still obtained an impressive 52 convictions last year, including that of Michael Donovan. Alas, only five of these miscreants saw the inside of a cell.
Power's new sanctions will have no effect because governments have failed to resource enforcement. And judges eviscerate any residual deterrent by dispensing mercy.
People doing business in the Wild West of the small-business community must look after themselves. There are a lot of cowboys and one tired, overworked sheriff.