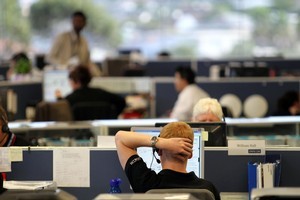 New Zealand's biggest technology firms rose above global economic turmoil to post a 5 per cent overall increase in revenue to more than $7 billion this year, a report says.
The rise in sales flagged in this year's Technology Investment Network TIN100 report turns around a drop in revenue recorded last year.
The annual report monitors data from New Zealand's 100 largest technology exporters, as well as a further 100 emerging firms in IT, biotech and high tech manufacturing.
Publisher Greg Shanahan said the combined revenue of the TIN100 would have increased by 7 per cent if not for the impact the strong kiwi dollar was having on many exporters.
"New Zealand companies across the board were able to exploit growth opportunities, particularly across the Tasman where revenues grew by 10 per cent," Shanahan said. "Whilst Asia is growing well, it is Australia where the current volume lies."
Shanahan said one of the most encouraging signs was the growth in scale many firms were showing.
"Thirty per cent of TIN100 companies have revenues of over $50 million for the first time," he said. "The group of companies with revenues between $50 and $100 million also grew by 15 per cent this year."
Shanahan said the revenue growth was evidence of a maturing technology sector increasingly defined by larger, more capable companies.
The growth was expected to continue, he added.
The report said the IT services and support sector delivered the strongest dollar growth with revenue increasing by 11 per cent.
Healthcare was the next fastest growing sector, with sales passing the $1 billion mark.
Spending by the TIN100 companies on research and development also grew by 15 per cent, while employment in R&D jobs increased by 16 per cent.
NZX-listed whiteware manufacturer Fisher & Paykel Appliances was ranked number one this year in terms of sales, with a revenue of $1.12 billion.
Kiwi IT giant Datacom Group came second with revenue of $725.2 million, while medical technology maker Fisher & Paykel Healthcare came third with $506.1 million.