After saving hard for her car, it was duly confiscated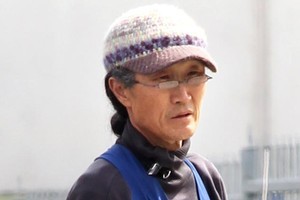 A teenager who saved to buy her first car watched in dismay as it was repossessed by a finance company.
The young woman had bought the car without checking whether it had money owing on it.
She is now $2500 out of pocket after the car was seized then sold at auction.
The Automobile Association has renewed its warning for consumers to be careful when buying cars privately.
The teenager, who would not be identified, bought the car from the roadside outside Ka Motors, a workshop in Auckland's Henderson, which had a string of cars on sale parked along the kerb.
It was her first car after years of saving, said Tina Richards, a friend of the family who took up the case of the young woman with Ka Motors.
"She had saved very hard and didn't have a lot of money to buy a car with."
The young woman paid $2500 and took possession of the car.
A week later, repossession agents turned up to take it back.
Richards said she rang the finance company, which explained there was money owing on the car by a previous owner. She was told the car would be auctioned to pay the debt. She visited the mechanics' yard to get the money back but failed. Richards said she was told the owner was unavailable and she was later told to leave the property.
When the Herald on Sunday visited Ka Motors, owner Wayne Ka said he was not responsible for the money owed on the car.
"I told her to bring back the car and I'll give her the money back. They bring back my car, I give back their money."
He said he had bought the car a few months earlier, had it registered in his daughter's name, then sold it on when she no longer wanted it.
Standing alongside three cars with For Sale signs, he said: "We do not sell cars".
Ka said the company was a mechanics' workshop and cars offered for sale were either owned by customers or staff.
He said there were sometimes as many as 50 cars at the yard and it was impossible to check if finance was owing on all the cars for sale. Ka eventually said he would share the loss with the teenager and give back half her cash.
Automobile Association motoring advice manager Jack Biddle said it was critical for people buying cars privately to check whether money was owing on them.
"The golden rule is assume nothing: do the checks."
The Herald on Sunday put the car's registration number into the PPSR database and found the name of the person owing money on the car. The check took about a minute.
To check if there is money owing on a vehicle text 3463 with the VIN, chassis or registration number at a cost of $1.02.