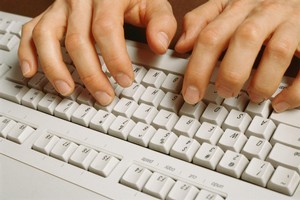 PROBLEM
A recent power surge nearly destroyed our in-house email server. Had we not recovered it, most of our historical knowledge and data would have been lost, not to mention major productivity loss. We need to upgrade our IT security and I understand the cloud is a good low-cost option. Can you advise on this?
SOLUTION
Patrick Kershaw, director of Horizon Pacific, a national technology support provider, says it makes no sense for a business with fewer than 100 staff to have in-house email services. Cloud-based services are fairly robust and secure these days, he says.
"Essentially, two types of cloud-based email services are most commonly used. These are Gmail and hosted exchange services," he says.
The benefits of Gmail are price, ease of set-up, functionality and usability across devices. The downsides are that you do not own your own data.
"As the Google and Amazons of the world replicate across multiple data centres across the world, your data ends up, I believe, exposed," he says. "Interestingly, given the US Patriot Act which enables the US Government to access all data that enters their country, many of the larger US corporates have folded and gone with the Gmail model, citing that this dispersing of data internationally matters little."
Privacy of information is also an issue with Gmail. It states in the Gmail terms and conditions that every email sent is scanned and keywords used by the sender and the recipient are captured to tailor targeted advertising to you and your customer.
A hosted exchange service takes your existing on-site exchange server and puts it in the cloud. International versions of this have the same downsides as Gmail.
However, Kershaw says with a NZ-based cloud, data does not leave the country and you can ring and talk to a real person who is based here. He advises that if cost is the only consideration, businesses should use Gmail but otherwise they should go for a local hosted exchange option, for more security and flexibility.