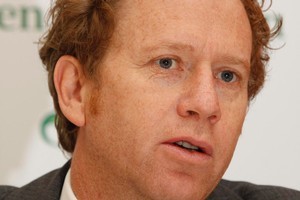 Opposition parties have called on Prime Minister John Key to rule out weakening Pharmac after leaked trade documents showed the United States wanting greater access and price controls on pharmaceuticals.
Pharmaceuticals are one of the potential stumbling blocks in the Trans Pacific Partnership talks in Lima, where negotiators are working to form broad outlines of an agreement before the Apec leaders' meeting in Honolulu in mid-November.
The TPP is a regional trade grouping of Australia, the United States, Chile, Malaysia, Peru, Singapore, Vietnam and New Zealand.
Critics claim the leaked US texts show it wants terms that would allow large US pharmaceutical companies to "wage a war of harassment against Pharmac", opening it to costly litigation over its decisions.
Labour and the Green Party have demanded the Government rule Pharmac out of the negotiations.
This week Mr Key would not rule out changes, but said the Government was aware Pharmac was a successful, cost-efficient agency for New Zealand and any deal would have to be very strong for trade-offs to be made.
Labour's foreign affairs spokeswoman, Maryan Street, said National had to promise it would not cave in to pressure from US pharmaceutical lobby groups.
Labour has said Pharmac would be a "bottom line" if it was in government.
"John Key needs to reassure the public that we are not giving away our advantage in this area in the face of the extraordinary pressure which these big multinationals will exert in the course of TPP negotiations."
Green Party co-leader Russel Norman said Mr Key needed to make it clear before the election whether Pharmac was on the block.
"Signing an agreement in secret that would weaken Pharmac is not in our long-term interests. The Trans Pacific Partnership could impact on New Zealanders' ability to receive medicine and severely affect our already stretched health budget."
He also criticised the secrecy in which the negotiations are being held - the texts were leaked after it was revealed that no documents would be made public until four years after an agreement was signed or talks were abandoned.
Auckland University law professor Jane Kelsey said the proposed US texts would open the way for American drug companies to legally challenge decisions made by Pharmac, opening the door for lawsuits which would push up the price of drugs.