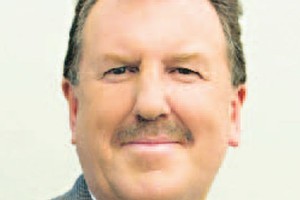 The former boss of failed car finance company National Finance has been sentenced to six years in jail for his part in a $3.5 million fraud.
Trevor Allan Ludlow was convicted of seven charges relating to a theft as a person in a special relationship and false accounting in July.
Ludlow was found to have breached the terms of the trust deed under which National Finance operated, defrauding investors of an estimated $3.5 million.
This included about $2.7 million of unauthorised or unsecured advances made to his Payless Car group of companies, undisclosed related party transactions totalling more $800,000 to an audio company; a property in Fiji, and land purchased for another company he owned.
Ludlow, who is in his mid-50s, represented himself at the Serious Fraud Office trial in July, a process he has described as "absolutely exhausting".
He plead guilty to one charge and not guilty to the other six.
Ludlow represented himself again at sentencing in the Auckland District Court today, after a lawyer he had instructed just one week ago sought leave to withdraw from the case because he "was not up to speed".
The lawyer, Grant Collecutt, was brought on board after Ludlow failed to secure legal aid.
In a disputed facts hearing prior to sentencing, Ludlow contested that dishonesty should not be considered an aggravating factor for six of the seven charges he faced.
While Ludlow said he had "acted with honest intent", he argued former National Finance accountant John Gray had deliberately disguised payments in the company's accounts.
"The one person who is the villain in this whole sorry saga, the person who has become one of the Crown's lead witnesses is Mr Gray," Ludlow said.
Gray pleaded guilty to theft and false accounting charges in the Auckland District Court last year and was sentenced to nine months' home detention.
After cross-examination from the Crown, Judge Josephine Bouchier said Ludlow's shifting the blame onto Gray "did not wash".
National Finance, whose core business was car finance, was placed in receivership in May 2006, owing 2000 investors $21 million.
Some of the funds have been repaid and the Crown acknowledged Ludlow's offending was not entirely linked to National's collapse.
Despite this, Bouchier said Ludlow's actions had adversely impacted investors, many of whom were "retired and vulnerable".
Ludlow said in court his own elderly parents had been investors and that he had personally known many others who had put money into the company.
Ludlow's charges carried a maximum penalty of 10 years imprisonment.
The Crown had pushed for a sentencing starting point of seven years, while Ludlow argued for five and a half.
Judge Bouchier settled on six and a half years imprisonment and then gave the former director a 6 months' discount, given he had no former convictions, was previously of "good character" and had co-operated with receivers.
SFO chief executive Adam Feeley said the sentence reflected the "seriousness and importance" of the work his office had been doing.
He said one of SFO's primary objectives was to focus on cases which would make a difference to restoring investor confidence.
"Kiwi investors understand that criminal proceedings cannot restore the losses they have suffered, but equally we believe that they will take some confidence in knowing that those who have so fundamentally breached investor trust can and will be held to account."
After considering a complaint received from the Receiver, PricewaterhouseCoopers, the SFO determined that an investigation into the affairs the National Finance 2000 Limited may disclose serious or complex fraud.
A Financial Markets Authority case against Ludlow on Securities Act charges is due to go to trial in the Auckland High Court in July next year.