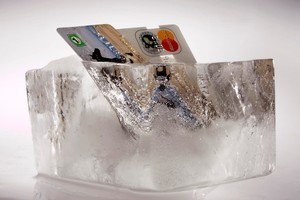 Cautious consumers are shunning their credit cards, with nearly half saying they will dip into their savings if they need to pay for additional expenses in the lead up to Christmas.
The latest survey of Consumer Credit Expectations from Dun & Bradstreet shows New Zealanders have adopted an unusually conservative attitude to new lines of credit or limit increases.
"Kiwi consumers have had a turbulent year and it shows in their approach to spending this Christmas. In particular, there is an unusually conservative attitude to new lines of credit or limit increases heading in to the holidays," Dun & Bradstreet general manager John Scott said.
The survey, which focuses on New Zealander's expectations for savings, credit usage, spending and debt performance, also found that only five per cent planned to apply for a new credit card.
Likewise, only nine per cent of Kiwi consumers plan to apply for a credit limit increase
This correlates with findings that many consumers will avoid holiday spending altogether; with three quarters of consumers saying they had no plans to make a major purchase over the next three months.
Of those planning a major purchase, 72 per cent said they would use their savings.
"This does not bode well for key sectors, particularly retail, which has already experienced soft demand this year. At this stage it is doubtful whether consumers will deliver as expected this Christmas," Scott said.
Meanwhile latest figures from credit bureau Veda Advantage show consumer are buying on credit, but are choosey about the type of credit they are prepared to take on.
Veda managing director John Roberts said the statistics reinforced economy-wide indications that the country has reached the based of the credit demand cycle and is now trending incrementally upwards.
"What we are seeing is people slowly returning to credit for their purchases, but the statistics show people are cuatious and not over-reaching themselves."
- NZ HERALD ONLINE