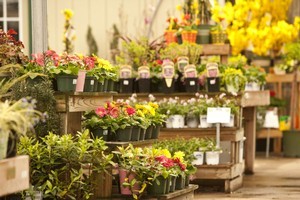 PROBLEM
I am working in my family's successful market-gardening business with my brother, father, aunt and various cousins. However, I am concerned about an issue that is simmering between two family members. What can I do to help resolve this and make sure it doesn't happen again?
SOLUTION
Simon Peacocke, family business adviser and a partner at BDO Auckland, says you are right to be concerned.
Family feuds can be disastrous for family businesses. And while a little family conflict is healthy - and inevitable for a family business - when the connection between siblings or parents boils over into a feud, resolution can be difficult.
He says prevention is the best method. Family feuds do not appear overnight and they are not always just about business disagreements.
Define family fairness and justice. Families need to discuss expectations, especially in relation to the business.
What differences will there be for those who work in the business and those who do not? This must be done by open communication among all family members.
Respect individual development. Families that have a clear expectation of outside employment are less likely to fight over pieces of a smaller pie. Competent and confident people tend to feel less need to blame others and are more willing and able to compromise.
Develop a clear structure. Vague ownership or agreements can be interpreted differently. The presence of siblings in different family branches means that a large family business must have clear structures to define succession and key decisions.
Include outside mediators. Families are usually on their best behaviour when guests are present. A close family friend can often say things a father cannot. Feuds gain unnecessary heat when there is no outside pressure to sit the principals down and let things cool off.
Do you have a question on SMEs for our experts, or another issue you would like covered? Email editor@heraldonsunday.co.nz