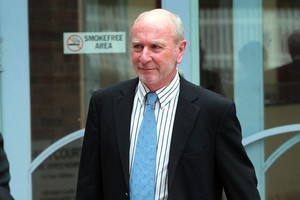 The High Court trial of Rod Petricevic and fellow Bridgecorp directors has been delayed by two weeks and will now start on October 25.

An adjournment was granted by Justice Geoffrey Venning in the High Court in Auckland today. There have been three prior adjournments in the case - all relating to issues of legal representation and applications for legal aid.

The Crown opposed any adjournment in the case, saying it was ready to proceed with the trial next week.

Although Petricevic was due to be represent himself in the trial, he will now be represented by lawyer Charles Cato, who he has worked with in the past.

Petricevic had previously said he could not fund his own case and made a number of attempts to secure legal aid. Cato today said he was not being funded by legal aid in this case.

The Financial Markets Authority charges allege Petricevic and other former directors misled investors about Bridgecorp's financial health.
Justice Venning said today it was in the "interests of justice" to adjourn the case and to give Cato time to prepare for the trial.

The late October start date for the trial means it may carry on into the new year.


Another reason for the adjournment was a late application for legal aid by fellow Bridgecorp director Gary Urwin. If Urwin is granted legal aid, he will be represented by another lawyer, who Justice Venning said would also need time to prepare with assistance from Urwin's present counsel.