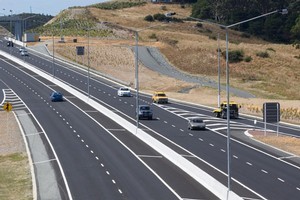 Fulton Hogan, which lifted its share of annual revenue from Australia to 59 per cent with the acquisition of Victoria-based Pioneer Road Services, says its business across the Tasman will become an increasingly large source of sales.
Revenue in Australia is forecast to rise to A$1.5 billion in the current financial year, from A$1.3 billion in the year just reported, managing director Nick Miller told BusinessDesk.
Spending in Australia on engineering and infrastructure amounts to some A$84 billion a year and is forecast to reach A$100 billion by 2014, underlining the scope for the closely held, Christchurch-based road-making and infrastructure company to win more business, he said.
The Australian economy has been a 'game of two halves', he said. States and territories with significant resources are "significantly more buoyant than those not in the mining sector," he said. "Businesses associated with manufacturing have struggled."
In New Zealand, Fulton Hogan may face some slowing of its regional businesses, with the Christchurch recovery drawing in infrastructure funds.
The company today said annual sales rose 14 per cent to "more than $2.4 billion" while operating earnings rose 13 per cent to $104.5 million.
Miller declined to give a net earnings figure for the latest year, which was marked by the costs of buying back Shell New Zealand's stake in the firm and acquiring the remainder of Pioneer.
The company also took an $18.6 million non-cash charge to comply with International Financial Reporting Standards in relation to its future obligations under the buyback.
Fulton Hogan agreed to buy back Shell's stake in tranches, and the stake has shrunk to 16 per cent currently from 37 per cent. It will have bought all of Shell's stake by 2014.
"Clearly we've funded that through operating cash flow and bank borrowings, so we're paying considerably more interest than we were previously," he said.