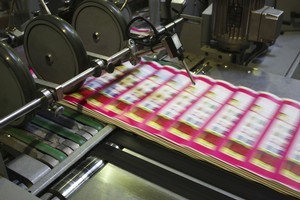 The parent company of British newspaper the Daily Mail yesterday warned that profits would be lower than last year after its newspapers suffered from falling advertising and failed attempts to target News of the World readers.
Martin Morgan, the chief executive of Daily Mail & General Trust (DMGT), said: "Despite our continued focus on operational efficiency, the weak consumer advertising environment means that full-year group operating profit will be lower than last year."
The group posted a profit of £301 million last year. Analysts expect this year will see closer to £293 million.
One analyst added that the company had received a "bloody nose" as it discounted the Mail on Sunday from £1.50 to £1 and offered a series of discounts to tempt readers in the wake of the closure of rival News of the World.
"The company spent money and it didn't especially work; that's money they won't be getting back."
Morgan would not comment on rumours that the group was looking to launch a Sunday tabloid title to target former readers of the News of the World.
He said: "We're watching the Sunday market very closely, but at the moment our priority is investing in and promoting the Mail on Sunday."
DMGT released an update yesterday covering the 11 months to the end of August, which showed revenue grew by only 1 per cent, driven by its business-to-business operations rather than the newspaper titles.
While the Mail titles have improved their market share, circulation revenues fell 3 per cent over the period. Despite digital advertising revenues increasing by half, print fell 4 per cent, contributing to a total 2 per cent decline.
- Independent