Peter Bills last year said New Zealand was a rip-off. He's now finding it's not always the case ...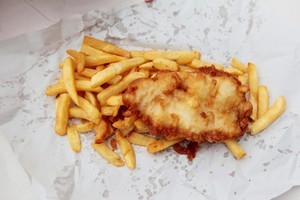 Fish. You'd think it'd be one of this country's greatest and cheapest commodities. But buying it seems to me to be about as perilous as a stroll down Kabul High Street.
Take Devonport. On a brilliant spring morning this week, it was hard to envisage anywhere better for a coffee and shopping trip. But mind the explosive prices ...
The New World supermarket was offering snapper fillets for $37.99 a kilo.
By chance, I'd noticed a small fish shop elsewhere selling them at $39.99. So, about the right price then, a visitor or the unwary local shopper might think?
Well, not if you had visited the Auckland Fish Market the previous day.
Now I know this is a wholesale and retail outlet and you'd expect prices to be a bit less than in ordinary shops. But the price difference was stunning.
At Seafood & More at 22 Jellicoe St, I bought a whole snapper, freshly caught, weighing 0.9kg. I bought it for $13.53, meaning the cost per kilo was $14.99. Value for money? I'd say.
Could it be filleted, I asked? Sure. So two big, beautiful fillets were put on the scales.
Also by chance, at a fish and chip shop at Takapuna the previous week, I'd ordered snapper and chips. There was so much of it I looked around to see who was sharing it with me. The cost? $8.50, which seemed very reasonable. It tasted excellent, too.
It's not everyone who lives on the doorstep of the Auckland Fish Market and driving there means petrol, which means extra expense.
But the more you look at those figures for the same product, the more the disparity seems alarming.
Especially for a product that surrounds this country, even if much of it goes straight to Asian markets.