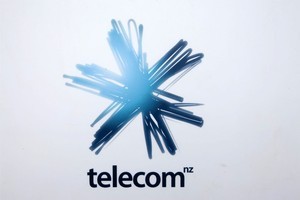 Telecom is appealing a ruling which saw it slapped with a massive $12 million fine last year for breaching the Commerce Act.
The High Court said that Telecom took advantage of its dominant market position between 2001 and 2004 to deter potential or existing competitors.
The historic "data tails" case stems from the introduction of retail and wholesale pricing for data services.
Telecom heads to the Court of Appeal today to contest the decision and the penalty.
The Commerce Commission, which brought the case against Telecom, has filed a cross appeal.
In October 2009, the High Court ruled Telecom unlawfully used its market power to charge smaller competitors "disproportionately" high prices for wholesale access to its network, which prevented them from offering competitive retail data services.
Justice Rodney Hansen said that Telecom's conduct was "injurious to competitors, brought significant benefits to Telecom and were damaging to the competitive process".
"The breach was the result of a deliberate strategy, apparently sanctioned at the highest levels of Telecom, to price data tails at a level that would preclude price competition between Telecom and other (telecommunications service providers)," he said.
The $12 million penalty was the highest imposed under the Commerce Act.