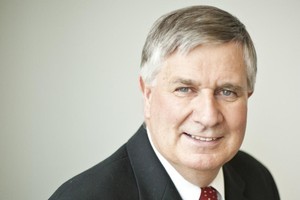 Cost savings of as much as 70pc should be available, writes Philip Thoreau.
New Zealand has enjoyed a somewhat sheltered intellectual property position.
International competitors have often thought the marketplace here not sufficiently important, giving companies such as Fisher & Paykel, Douglas Pharmaceuticals and Glidepath opportunities to establish themselves.
This advantage may diminish as a result of the Madrid Protocol - an international system that allows protection of trademarks in a number of countries. When this country joins the system in less than a year, businesses will have the opportunity to file a single "Madrid application" designating as many additional member countries as they wish for protection.
How will things change post-2012?
The traditional method of protection has been to file separately into foreign countries from a base trademark application in New Zealand. In so doing, applicants can delay costs and decisions about markets of interest overseas.
This will continue. However, the Madrid Protocol will allow the foreign component of the applications to be filed more cost-effectively.
The protocol process will probably come into its own where protection is sought for a trademark in more than five or six countries.
Under the protocol a local trademark owner can streamline administrative processes, such as ownership changes, from here.
Companies such as Fonterra and Zespri with a large international brand footprint should benefit immediately.
Are there any downsides to the new system?
Unlike the traditional system of filing, under Madrid the home or base registration can undermine overseas protection if successfully attacked. What this means is that a competitor could compromise an entire overseas registration portfolio in one hit.
Steps are being taken to counter this but it remains a risk. While solutions such as converting affected applications to "national", outside of the Madrid system, are available, initial cost advantages will be lost.
If objections to registration of a Madrid Protocol application are raised in an overseas country, they will often need to be resolved locally.
One of our main trading partners, the US, is not well positioned for Madrid Protocol applications because of its differing registration requirements.
When will Madrid come into force and what will it mean for my business?
In about July next year the regulations to enable New Zealand businesses to file Madrid Protocol trademark applications will come into force. Meanwhile, the conditions for a branding land rush have been created.
New Zealand businesses exporting or intending to export widely will find substantial convenience in filing an international application under the Madrid Protocol.
Cost savings of as much as 70 per cent are also on offer.
However, where attention obstacles are encountered overseas, the cost savings will rapidly erode.
The New Zealand market and its international competitors are now "on notice" that this country will adopt the Madrid Protocol soon.
There is some concern that competitors will rush to designate corresponding trademark protection in New Zealand as a strategic measure.
This could impact on brand availability as well as increasing local business costs in clearing brands for use and in obtaining protection in this country. By mid-July 2012, all businesses here should have in place good trademark protection for their important brands.
YOUR QUESTIONS
We want to solve your business problems. From tax headaches to recruitment nightmares - every week, with the help of specialists, we will answer your questions on any topic related to business. Send your questions to Gill at: Southgill1@gmail.com