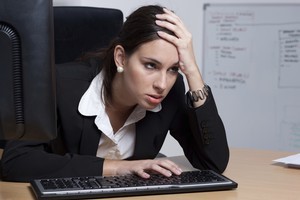 Take a memo, bosses - pay packets aren't everything when it comes to keeping the troops happy.
That is the finding of an employment study which also reveals that almost half of us are looking to quit our jobs within a year and only a third would recommend their employer to others.
The Dream Employers Survey, carried out by Insync Surveys and workplace consultants RedBalloon, compared responses from more than 7100 New Zealand and Australian workers.
It produced some quirky findings, including a general desire among workers, especially Generation Xers, to work for celebrities.
The top three were Sir Richard Branson, Donald Trump and Oprah Winfrey.
For New Zealanders, the top five "Dream Employers" were Google, being self-employed, Air New Zealand, Apple and Kiwibank.
Google had competitive base pay, equity and bonuses and last year gave a 10 per cent pay rise to all its employees.
But it wasn't just the money workers liked - the internet giant also offered unique rewards including massages, fun off-site events and even sleep pods.
While pay, benefits and conditions were the top factors that made a "dream employer", most respondents valued a good work-life balance and work culture over salary.
RedBalloon founding director Naomi Simson said the finding should give a warning to companies that focused on fatter pay packets.
"Paying people fairly is an absolute must, but cash rewards don't inspire employee loyalty," she said.
Studies had shown that non-monetary incentives were more highly valued, and were much more powerful than cash in boosting performance.
"The employee feelgood generated by a pay rise only lasts as long as it takes for the extra cash to be swallowed by the mortgage or credit card payment," Ms Simson said.
"Those who put all their eggs in the salary basket will pay the price with higher staff turnover rates, and reduced productivity from disengaged staff."
Pay was the biggest drawcard for men, while a good workplace culture was more important to women.
Asked what they most wanted to improve about their workplace, employees' top gripes were "systems and processes" (41 per cent), communication (39 per cent), and rewards and recognition (38 per cent).
Only 40 per cent were happy in their job, 45 per cent were planning to look for another within the next year, and only 33 per cent would recommend their employer.
Human Resources Institute of New Zealand national president Catherine Taylor was not surprised by the findings, having seen similar figures in other recent reports.
She agreed employers needed to look beyond salary if they wanted to reduce staff turnover.
"These days, you can definitely see far more legwork being put into making working hours flexible around employees."
Employers Chamber of Commerce HR consultant Debbie Yates said movie tickets and dinner vouchers could be all that was needed to reward good workers and ensure they felt valued.