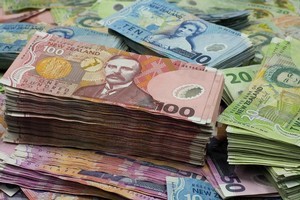 The receivers for failed Gisborne lender Rockforte Finance have halved their forecast for potential recoveries to less than 5 cents in the dollar and filed proceedings against the firm's directors.
Receivers Dennis Parsons and Katherine Kenealy of Indepth Forensic pared back the return for the government, which covered $3.5 million of investors' funds under the retail deposit guarantee scheme.
In their previous report they were forecasting recoveries of 10 cents in the dollar.
The receivers have dim expectations for clawing anything back from directors Nigel O'Leary, John Gardner and Colin Simpson, they said in their latest report.
"To date the recoveries from these loans have been minimal only, with the recovery process hampered by the material lack of documentation, the inability of the debtor to repay the debt, and the poor level of security available," the report said.
Rockforte's records showed 77 investors had invested $3.25 million in secured debentures, though further investors owed $610,000 were found whose funds were transferred to third parties without their knowledge or consent.
Parsons and Kenealy have filed formal proceedings against the directors in the High Court in Gisborne, and have also filed a claim against O'Leary's estate after he was subsequently bankrupted.
Rockforte had 318 loans worth $4.8 million outstanding at the date of receivership, some $1.1 million of which were deemed overdue.
The receivers found the security for the loans was "poor" and in some cases "non-existent," the report said.
"Investigations revealed that a significant proportion of the loan book had been underperforming for over 12 months and that there was material undisclosed related party lending" of $2 million, it said.
The receivers have filed complaints with the Serious Fraud Office, Securities Commission and the Companies Office's National Enforcement Office.
The SFO has reviewed the records and made wider inquiries, but hasn't laid charges, the report said.
The investigation related to a series of partially disclosed events involving O'Leary, Gardiner and former Jean Jones' owner Michael Ward. Retailer Jean Jones accounted for a quarter of the lender's book.
In May, Jean Jones' 13 retail outlets and East Tamaki factory outlet store was sold to Auckland husband and wife team Gina Caulfield and Keri Condon.
The receivers recovered some $168,000 in net loan repayments between December 4 and August 31.