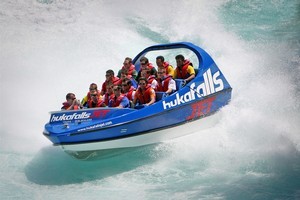 Chinese tourists are on track to spend more money than visitors from the UK and the United States by the middle of next year.
Ministry of Economic Development forecasts show Chinese tourists will spend $604 million during 2013, easily overtaking the expenditure of US and UK tourists.
It won't be until 2014, however, that the number of Chinese tourists exceeds those from the UK and the US.
Australia is still expected to be New Zealand's largest market, with $1.9 billion forecast expenditure for 2016.
Ministry of Economic Development tourism deputy secretary Liz MacPherson said significant global economic changes and natural disasters have had a strong impact on the tourism industry.
"The outlook for the next five years is strong, but the origin of tourists we are hosting is changing.
"The forecasts show strong growth from China and promising emerging markets like Malaysia. Tourism spending overall is expected to be roughly stable in real terms, increasing to $6.6 billion in 2016."
- NZ HERALD ONLINE