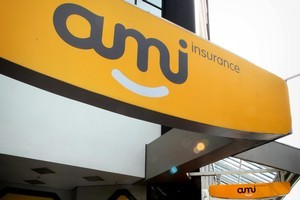 The Government bail out of AMI Insurance may cost the taxpayer $337 million, Finance Minister Bill English said this morning but the company said the cost may be avoided as it is hopeful of finding a new investor to recapitalise it.
This morning AMI reported a $705 million net loss for the year to June.
Chairman Kerry Nolan said the cost of claims resulting from the Canterbury earthquakes - over and above the company's reinsurance, was likely to be about $531 million, which was in line with earlier estimates.
AMI, New Zealand's second-largest general insurer in April said it may not be able to meet the cost of claims from the Christchurch earthquakes and Finance Minister Bill English announced a "policy-holder support package" for the company that secured an initial $500 million in taxpayer funding if required but had the potential to blow out to more than $1 billion.
Mr English this morning said "The ultimate cost to the Government will depend on the final cost of AMI's claims, which remain uncertain, and the outcome of AMI's recapitalisation process, which is still underway.
"However, based on the $705 million annual loss reported by AMI today, the best current estimate of the likely cost of the Government's support package is $337 million."
That would be reflected as an impairment for that amount in the Government's annual accounts for the year to 30 June, to be published next month.
However no money has been paid yet and this morning, despite the company saying claims from the quakes "will be at the top of the range", Mr Nolan offered the prospect that the Crown support may not be needed.
"AMI believes the prospects of recapitalising the company and strengthening its balance sheet, by attracting a new investor, are positive."
The company had established a board committee to oversee its capital restructuring by attracting a new investor and had appointed Goldman Sachs as advisers to help raise that new capital.
"Several potential investors have already made approaches and the Board looks forward to a successful outcome. A process will be adopted which ensures that AMI's ongoing business is ring-fenced from its earthquake liabilities.
"We are grateful for the 'Backstop' Agreement, announced in April, for the Government to contribute $500 million in capital if needed," said Mr Nolan.
"Their strong support as we work through the process of recapitalising the company has been invaluable and is contributing greatly to the orderly resolution of the Canterbury earthquake claims.
"The recapitalisation process the company is undertaking is expected to resolve a requirement in the Crown Support Deed for the company to have a minimum level of capital."
Mr Nolan said the agreement with the Government gave the company breathing space to seek new capital "in a manner that maximises the value of the company".
"We are very hopeful we will be able to conclude an acceptable transaction."