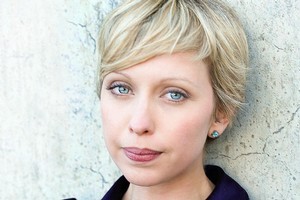 Well-chosen philanthropic programmes can add value and raise firm's profile says Clare Raybould, Social Responsibility & Partnerships Specialist for Accountability Now.
For small businesses, having a fancy philanthropic or sustainability programme seems like something slightly out of reach. But there are things businesses can do with local charities which can be mutually beneficial.
First, though, have a strategy about what you want to achieve from your investment.
What initiatives have you seen small businesses carry out with local charities?
In January this year, I set up a partnership in the UK, between Northfield Car Care Centre (NCCC), a small operation of five staff, and Giveacar (www.giveacar.co.uk), a budding UK initiative that raises money for UK registered charities by organising the donation of proceeds from the sale or scrap of old cars.
The partnership raised funds for Northfield's resident Ecocentre and promoted efficient driving, as well as facilitating better environmental management onsite.
In the case of the garage, I designed a full social responsibility programme. This included the introduction of an efficient driving campaign for NCCC's customers, an awareness campaign regarding the impact of scrap metal waste and the importance of increasing the life of cars, a waste management programme, including a new contract with Eco Oil, that ensured all other waste is managed responsibly and is reused and recycled. The initiative raised the profile of the garage immediately, increasing sales in the first three months by $14,000.
How do you find the best charity partner for your business?
When I look at finding the best charity partner for a business, I first get an in-depth understanding of where their marketing/business strategy is and how their social responsibility goals align with them. It is critical to identify from the outset what is important to them, what they see as "value" and what they are looking for in a relationship with a non-profit cause. In the same way, it is important that the cause is a strategic fit with the business' target demographic and brand image.
How much do these initiatives cost?
However much you want them to cost. For example, I am currently running an initiative in 2012 through New Zealand schools, where the kids will learn something about reducing the waste they create in the first place, re-use, recycling and sustainable living, and then present what they have learnt in a piece of art.
Each piece of art will be uploaded on to an online gallery, to be sponsored by a local business, and a competition will be run where the kids use their own voices and social media to put the message out into the community that their piece of art is there to review and people can vote on their favourite pieces.
For the business it is an affordable way to support a local cause and in return for under $1000, they get a year's worth of free advertising space. On the other end of the scale I am organising a company (or companies) to be involved in a three-month televised campaign to improve employee health, wellbeing and engagement. This programme will cost anywhere between $50,000 and $250,000, depending on the number of partners we decide on.
If you compare that to the savings that can be made, statistics suggest a 15 per cent reduction in sick pay costs can save a company $100,000 across the term of year, it makes a lot more sense than forking out the same amount on gym memberships.
This programme is measurable and while it intends to work directly with a company's workforce to improve health and wellbeing, aligned with existing CSR goals, the high-profile nature of this initiative will engage the New Zealand community.