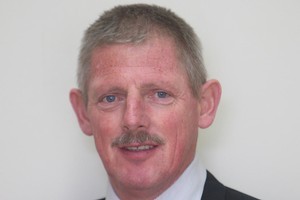 Fonterra would quickly succumb to foreign ownership if the world's biggest dairy exporter went public, according to Federated Farmers' new dairy spokesman Willy Leferink.
The lobby group made the comments following suggestions the proposed Trading Among Farmers scheme, which would see outside investors allowed to invest in a Fonterra-related fund, is a threat to farmer control of the cooperative.
The scheme to allow farmers to trade Fonterra shares among themselves missed the cut for inclusion in legislation this side of the election.
"If Fonterra was publicly listed, within a decade it would go down the same path trod by Nufarm and Lion Nathan," Leferink said in an op-ed piece for Ideolog magazine.
"Most recently, Independent Liquor and Charlie's have joined 42 Below in foreign ownership. Perhaps Exhibit A is GlaxoSmithKlein; the Glaxo starting in Bunnythorpe."
Leferink's comments echo those of Fonterra Shareholders' Council chairman Simon Couper, who said last week the council won't support the scheme if farmer control and ownership is eroded.
Couper said his statement was aimed "at shareholders and board alike."
The drive for reform of Fonterra's capital structure has been led by board members including chairman Henry van der Heyden.
Details of TAF, including the size of the outside fund that would provide the capital pool for trading between farmers, have yet to be finalised.
Leferink said it is a fallacy that local retail investors would remain the ultimate owners of the business if they got the opportunity to invest in Fonterra.
"There's a fiction that 'mum and dad' investors would become share collectors rather than share sellers," he said.
"It's to the credit of Fonterra's owners that they've seen through thirty pieces of silver in return for 'stagging' their shareholding," Leferink said.
"Farmers need only look across the Tasman to see what a non-cooperative future would be like.
In Australia, Japanese and Italian companies dominate fresh milk processing and the farmers there aren't happy about being pawns in the current supermarket 'milk war'".