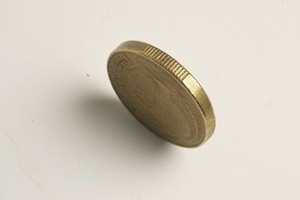 The New Zealand dollar rose against the greenback as the nation's relatively appealing interest rates drew investors looking to avoid European markets where fears of a disorderly Greek default drove stocks and the euro lower.
The New Zealand dollar recently traded at 81.72 US cents, up from 81.34 cents yesterday, and rose to 71.94 on the trade-weighted index of major trading partners' currencies from 71.44 previously.
Reserve Bank Governor Alan Bollard is expected to raise the official cash rate by 50 basis points this year to 3 per cent though economists expect him to stand pat in the monetary policy statement this week.
New Zealand 10-year government bonds yield 2.5 percentage points more than comparable US Treasuries, which are yield below 2 per cent.
Global markets were mixed, with European stocks in full retreat mode for a second day amid fears that a default by Greece on its debt payments could spark a global contagion, while US stock eked out a late gain.
"We seem to have held up a little better," said Mike Burrowes, a market strategist at Bank of New Zealand. "One thing that is in the kiwi's favour is interest rate differentials, as we're the only central bank in the world that has interest rate hikes priced in over the next 12 months."
Market fears drove demand for the relative safety of government bonds, with yields on US 10-year Treasury bills falling as low as 1.88 per cent before paring back to 1.92 per cent, while 10-year yields on German Bunds hit a low of 1.7 per cent. New Zealand's 10-year bond yields 4.49 per cent.
On the crosses, the kiwi recently traded at 79.51 Australian cents, up from 78.77 cents yesterday, and rose to 63.23 Japanese yen from 62.49 yen previously. It gained to 60.15 euro cents from 59.96 cents yesterday, and climbed to 51.72 pence from 51.46 pence previously.
Inflationary pressures will be the spotlight today, with the local market waiting for release of food price index data for August which will be out later this morning. That comes in the lead up to the Reserve Bank's monetary policy statement on Friday, where Governor Alan Bollard is expected to keep the cash rate on hold at 2.5 per cent amid the deteriorating global economic outlook.
Traders will also be watching the Sterling cross, Burrowes said, with the UK set to release consumer price data for August later today, with any dip in the headline figure likely to take the pressure off the Bank of England to implement a further round of quantitative easing.
The kiwi may trade between a range of 81.20 US cents and 82.20 cents, he said, with the bias tipped towards further declines.