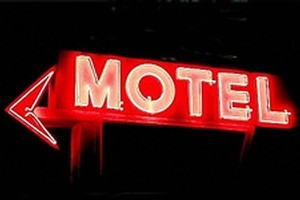 Total guest nights in short-term accommodation rose 2 per cent in July compared with the same month last year, Statistics New Zealand said today.
May and June 2011 also had small increases in guest nights compared with the same months last year, and all of these increases were driven by North Island guest nights.
These rises follow falls in the previous five months.
See the full release here.
"Since the earthquakes began in Canterbury, national guest night figures have been mostly down, but in the past three months we've seen some more positive results," industry and labour statistics manager Ken Smart said.
"The underlying pattern is still very similar though, with North Island guest nights up, led by domestic visitors, while South Island guest nights are down, driven by international guests."
In the North Island there were 1.4 million guest nights in July 2011, up 9.1 per cent from July 2010. The trend for North Island guest nights has been rising for the past year and is at its highest level since the series began in 1996.
Auckland guest nights were up 17 per cent in July, which was the largest increase across all regions. The Auckland leap was mainly due to domestic visitors staying in hotels. There was a 16 per cent jump in Wellington guest nights.
South Island guest nights fell for the 12th consecutive month compared with the same month of the previous year. Guest nights numbered 0.9 million in July 2011, down 7.9 per cent from July 2010.
Canterbury recorded the largest regional decrease - a fall of 20 per cent, especially in international guest nights, due to the ongoing impact of the earthquakes.
Nelson/Marlborough/Tasman was the only South Island region to record an increase.
-NZ HERALD ONLINE