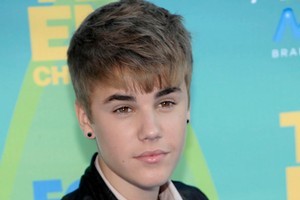 When even Shane Warne makes the transition from philandering cricketer to walking waxwork - tweeting about using girlfriend, Elizabeth Hurley's beauty products - you know male grooming is mainstream.
A recent study in Britain found one in eight men was unable to travel without their hair-straighteners and one in five felt compelled to take his hairdryer.
Australian reports have suggested the metrosexual has been a victim of the recession as men there are cutting spending on grooming products, but New Zealanders are turning to moisturisers and skin treatments in greater numbers than ever.
Sally Giles, L'Oreal Paris Group market manager, said the male grooming category showed solid growth in the New Zealand market.
"The category was worth $5.4 million last year. This excludes luxury and shaving foams, but includes moisturisers and cleansers."
Between 2009 and last year, sales grew 12 per cent.
"Men's grooming is small compared to female grooming and represents only 7 per cent of the female grooming category, but it is showing solid growth as men broaden their grooming repertoire and add more products to the bathroom cupboard."
Foodstuffs general manager retail Rob Chemaly said the sale of non-shaving male grooming products such as facial cleansers and moisturisers had been growing steadily.
"This is in line with overseas trends and we see further potential for these products in the New Zealand market as younger males begin to use more facial-care products in the coming years."
But the wide-ranging effect of Bieber Fever is being felt even on supermarket shelves. The fashion for floppy fringes has pushed traditionally popular hair products out of favour.
Chemaly said: "We can confirm that hair wax products seem to have fallen out of fashion as sales have declined in the past year.
"This could be attributed to the increased popularity of hairstyles which do not make use of these products, such as Justin Bieber's."