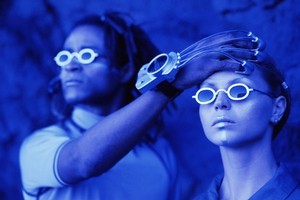 Just like the red panties-wearing Sean Connery in the 1974 classically awful sci-fi Zardoz, Barry Lambert has seen the future and it doesn't work - not for him anyway.
Lambert, who built one of the largest independently-owned (ie non bank) Australian financial advisory firms, has opted out - flicking off his Count Financial business to the country's largest bank for $373 million.
According to Lambert, the yet-to-be-finalised sale was chiefly the result of new reforms about to hit the Australian industry contained in the draft Future of Financial Advice (FOFA) package.
FOFA takes an axe to many of the standard practices in the Australian financial advisory industry including: banning "conflicted remuneration" such as commissions on all investment products, and some insurance ones; outlawing soft dollar payments to advisers; requiring advice clients to formally opt-in to the service every two years, and; adding a legal obligation for advisers to "act in the best interests of the client".
While New Zealand hasn't been quite as draconian in its recent rewriting of the financial advice rules, there's bound to be pressure for regulatory convergence with Australia in the years ahead. Anyhow, as Australian banks control most of the financial advisory networks in New Zealand, certain ways of doing business will inevitably leak across the Tasman.
As the Count sale illustrates, the FOFA reforms threaten many existing financial advisory 'business models' in Australia, mostly to the benefit of banks.
Lambert says in this article in The Australian that the banks have been after his business for some time.
Somewhat disingenuously Lambert claims to have been overawed in his dealings with bank chiefs, various Packers etc. "Jeez, you're a bit out of your league here, Barry," Lambert is quoted as thinking while at one of these high-powered shindigs.
But he was never out of his league. Lambert excelled in using the distribution power of the large Count network to carve margins out of banks, fund managers, anybody really.
He told me once: "The only thing we can control in this business is costs."
With Count due to be consumed by the Commonwealth Bank of Australia, the business will probably take a different attitude to margin-squeezing.
Banks buy distribution networks like Count for a singular reason: to send its own product down the channels.
I have seen the past and it works just like that.