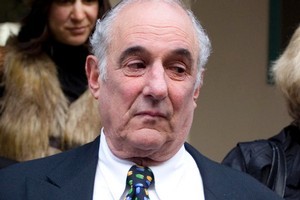 Investors in the failed Nathan's Finance firm will no doubt have been irritated to read the news of an impending appeal by two of the company's directors against their custodial sentences that were handed down last week.
Former Nathan's directors Kenneth (better known as Roger) Moses and Mervyn Doolan have both sought bail pending their appeals - cross your fingers for them.
The fact that Moses and Doolan would rather throw more money at lawyers than serve their time is hardly surprising, it's standard practice in the executive milieu.
Justice Heath, however, was unequivocal in sentencing the three Nathan's directors on September 2 (Donald Young, the other director on trial, was sentenced to home detention and not included in the appeals).
While clearing the offenders of acting dishonestly Heath classed the Nathan directors' actions (or lack of) as "falling within the gross negligence category".
Heath rated Doolan's role in the Nathan's debacle as "slightly greater than that of Mr Moses", however, the judge's comments on the latter's involvement are more revealing.
For example, Heath slates Moses for not pushing Nathan's to address its increasing debt to related firm VTL (hitting close to 85 per cent of the finance company's loan book in June 2007). As the judge notes, Moses had "articulated" concerns about Nathan's over-reliance on VTL loans on "many occasions over the years".
"At the end, actions speak louder than words," Heath says. "Your words, by the end of the day, represented no more than a whisper. Indeed, it was my impression that a degree of lip-service was paid to the issue."
The judge also zeroes in on a series of emails sent between directors and management that cut right to the nub of the issue: how Nathan's crafted the information it revealed to investors about the company's financial position.
Heath refers to an email sent by Moses on November 30, 2006, where the director sought a modification to the Nathan prospectus draft "to convey a true and realistic view of the risks without sticking it too far up the investors' noses ... so to speak".
"We need to tread the fine line between being open and up front, but not overly obvious," Moses wrote of a non-existent fine line.