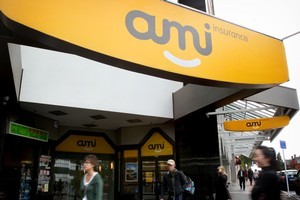 An Auckland man who claimed he should get an insurance payout after his leaky home was extensively damaged by fire in 2009, has had his appeal dismissed by the Supreme Court.
The Devcich Family Trust lodged the appeal after the Court of Appeal earlier reversed a decision which ruled the trust's insurer, AMI should pay for damage to the Epsom property.
AMI claimed that business broker and trustee Paul Devcich lit the fire using a timing device, after investigations revealed the fire had been deliberately started with petrol.
The trust denied the claims saying it was more likely that two neighbours, with whom the Devcichs had been "in a state of conflict" for a considerable time, were responsible.
The court said while it could not be proved beyond reasonable doubt that Devcich started the fire, his claim about the neighbours was unconvincing and treated the fact he purchased petrol prior to the fire, supposedly for use in a hedge trimmer, with suspicion.
"His actions on the way to work and after arrival at work on the morning of the fire were also considered suspicious," the Supreme Court said.
AMI earlier said Devcich had a strong motive for starting the fire because the house had high moisure readings and at least one leak had been detected.
"We are not at all persuaded that the decision of the Court of Appeal may have given rise to a substantial miscarriage of justice," the Supreme Court said.
The Court of Appeal earlier ordered Devcich and the other respondents to pay AMI $160,000 in court costs.
"The application for leave to appeal is dismissed with costs of $2500 to the respondent," the Supreme Court said.