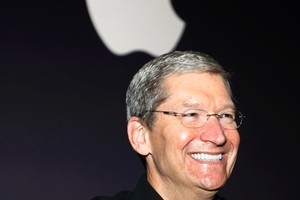 Steve Jobs reversed Apple's poor fortune and revolutionised the technology industry, say local commentators.
Science Media Centre's Peter Griffin said Jobs deserved to be regarded in the same light as pioneers like Henry Ford.
"Jobs was ahead of his time and the technology has caught up with his vision. The iPad, which is only a couple of years old, he wanted to get going in the early 1990s with the Apple Newton," Griffin said.
"Everyone else is trying to play catch-up and all the big changes we've seen, like Google buying Motorola, HP looking to get out of PCs and ditching their tablet business, all that chaos and carnage has been caused by Apple."
Apple's chief operating officer Tim Cook will take over as chief executive.
Mac Planet blogger Mark Webster said the Apple founder breathed new life into the company when he returned to it in 1996.
"He completely put Apple back on the map with the iMac. He's got a singularity of vision that most people in the industry just don't have."
Technology commentator Ben Gracewood said Jobs was a driving force in Apple's "ruthless excellence in design".
"People would say that he would be the guy people would go to and he'd turn them away and say 'not good enough, come back when it's better'."
This helped Apple become the " absolute, undisputed leader in terms of look, feel and behaviour of devices".
Griffin said Apple would not be the same company without Jobs. "There are lots of really smart people at Apple, but there doesn't appear to be anyone with the vision and the manic drive that [Jobs] has to lead the company."