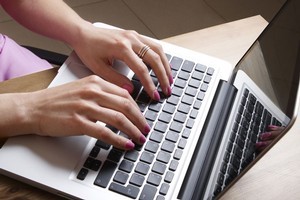 Some of Auckland's wealthiest suburbs will be first to receive ultra-fast internet cables, according to rollout plans.
Herne Bay, Ponsonby, Grey Lynn and Remuera as well as the more industrialised zones of East Tamaki, Rosebank and Albany are to get the new fibre-optic lines by July 2012.
Mark Ratcliffe, the chief executive of Chorus, Telecom's soon to be spun-off network branch, said a timetable for the rest of the Auckland rollout is due to be released early next year.
The fibre lines are being laid as part of the Government's ultra-fast broadband (UFB) scheme and will offer 75 per cent of New Zealanders download speeds of at least 100 megabits per second by the end of 2019.
This is over 20 times faster than the average speeds enjoyed by urban internet users last year.
The Auckland UFB zone extends from Long Bay in the north, to Swanson in the west and to Drury and Papakura in the south.
Chorus deployed the first lines in the Auckland-leg of the scheme in Albany yesterday.
Although businesses, hospitals and schools are first in line to be hooked up, some residential customers will also have the opportunity to connect by early next year.
Mr Ratcliffe said several factors influenced Chorus' decision of where to lay fibre first.
"You need to balance the ease of doing the work with the density of population and the propensity of people willing to [hook up and pay] for the services," he said.
"It doesn't make a lot of sense to go [first] where there is going to be very little uptake."
Mr Ratcliffe said that did not mean less wealthy areas would be last to get ultra-fast internet.
"A lot of the demand [for UFB] will come from entertainment services, I think if you look at the way entertainment services work, it doesn't always follow that it's a high-value area that has a high demand for those services."
Communications Minister Steven Joyce said suburbs such as Herne Bay and Grey Lynn were getting the cables first because they were near existing fibre infrastructure in the CBD.
The Auckland rollout is part of a nationwide $3.5 billion upgrade, of which taxpayers are contributing $1.35 billion.
Work has started in Whangarei, by Northpower, and UltraFast Fibre in the central North Island, including Hamilton and Tauranga.