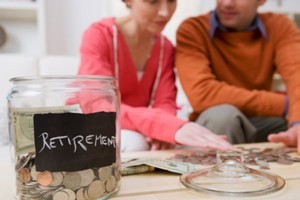 The number of people signing up to KiwiSaver has continued to decline since the May budget, Tower Investments says in its analysis of data from the Inland Revenue Department.
Although July's sign-ups inched net total KiwiSaver membership closer to 1.8 million, the rate at which new members joined slumped noticeably, Tower Investments chief executive Sam Stubbs said.
The 18,000 or so new sign-ups for July represented the lowest absolute increase since Tower started to compile its KiwiSaver membership growth statistics series in January 2009, he said in a statement.
"This growth deceleration may indicate that KiwiSaver was viewed less positively by the public since the May Budget set out reduced government subsidies, increased taxation, and larger employer and employee contribution minimums to be phased in for the scheme over 2012-3,'' he said.
Some potential opt-in members may also have been put off because July was another nerve-wracking month for the markets, spurred on by a credit rating downgrade for the United States and ongoing scares about the financial soundness of some European countries, he said.
Stubbs also noted public discussion over whether KiwiSaver should become compulsory in some form.
"The downward trend for join up rates could suggest that most people who want KiwiSaver membership may already belong to the scheme,'' he said.
If July's diminished monthly membership growth rates persist, there should be just under 1.9 million KiwiSavers by the end of 2011, with the two million member mark not likely reached until around March 2012, Tower said.
- APNZ
- APNZ