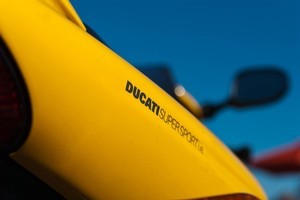 The Ducati brand is expected to fetch about $1.7 billion. PICTURE / APN Ducati, one of the most famous names in motorbikes, and indeed one of the most famous brands in the world, may soon be up for sale.
The private equity group Investindustrial, which has owned Ducati for the past three years, is said to be readying it for sale. Ducati made about £79 million ($154 million) last year, and a price tag of about £875 million is rumoured.
If Ducati is able to emulate the success of other luxury brands in the automotive world, such as Ferrari, Rolls- Royce and Bentley, and make inroads into the burgeoning Chinese and Indian markets for premium products, its future could be even more exciting than one of its blood-red racing bikes.
Like Triumph in Britain, Ducati suffered in recent decades from the drive for world domination by the Japanese makes, but also like Triumph it has recently enjoyed something of revival based on its brand heritage and retro styling - as with the new Mini and Fiat 500.
Ducati was founded by three brothers in Bologna, Italy, 85 years ago, and moved into the bike business in 1950. The brand is still active in motor racing, including the MotoGP World Championship.
If nothing else, a Ducati float would certainly allow enthusiasts to own some unusually evocative share certificates.
- INDEPENDENT