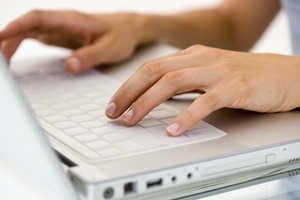 It's remarkable how many companies still do not have a website. If you want to be taken seriously there are some fundamental things to do to win new business and to avoid losing out to competitors who are better prepared.
How many companies still don't have a website?
According to a recent MYOB Business Monitor survey, only one-third of Kiwi companies have a website, which I find astounding when we spend so much of our time online. To not have a web presence means you are missing out on opportunities and in fact according to the stats, companies with a website reported an increase in business of 31 per cent, while those without only reported 26 per cent. What is concerning, is that 35 per cent of companies agree that they would not only sell more, but they would get more work if they used the internet better for marketing. Businesses with a website, do in fact have higher revenues, have better sales pipelines and are more sustainable. A website need not be a huge expense. Companies such as www.websitebuilder.co.nz give you the option of creating your own very easily, or they will do it for you.
Your email address is something some small companies overlook. By using an @xtra or @gmail address, the perception is you have not been in business very long and that you are working off your kitchen table. Spend the handful of dollars each month to get your own email address the same as your company name and web address.
Should small businesses and self-employed people have a number of Facebook accounts for their personal and business communications?
Another option is to create your Facebook presence among the other 750 million people on Facebook. But there are some things to consider before you start subjecting all of your friends to your business life.
A personal profile page is just that, it's all about you, for you, and your friends and family. You have to be a member of Facebook to connect with you and it is fairly closed off from the rest of the online world, but a business page is very different. It has greater functionality, and probably more importantly, it can be found easily on Google. The person visiting your page doesn't need to be a Facebook member either.
With various applications, you can make a pretty good job of creating a mini website very easily with no hosting costs at all, but that still won't give you your company email address.
Facebook works brilliantly for those whose customer is the end user. Motoring, sporting businesses, online stores, well-known brands, celebrities, and those who want to add value to a community such as naturopaths, people who give fitness advice, education centres, and any company that really wants to engage with their customer in an open forum can make use of it.
How does LinkedIn fit it with all this?
Everyone in business should have a profile on LinkedIn so view it as your own personal business website, all about you. As we use online search for much more than we ever did, make no mistake, people will be checking you out. Now they could be your competitors or simply the person you have a business meeting with tomorrow, you just don't know. Think of LinkedIn as your boardroom of connections and Facebook as your coffee shop of connections.
* Linda Coles is author of Learn Marketing with Social Media in 7 Days and social media consultant at Blue Banana.
YOUR QUESTIONS
We want to solve your business problems. From tax headaches to recruitment nightmares - every week, with the help of specialists, we will answer your questions on any topic related to business. Send your questions to Gill at: Southgill1@gmail.com