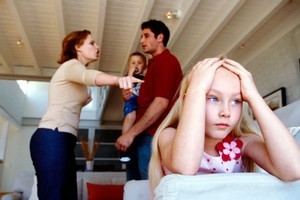 Keep calm and carry on. Britain gave us this advice on naff posters, coffee cups and tea towels - now London and Birmingham do the opposite.
Suddenly New Zealand - as if some of us ever doubted - looks a good place. It's hard to suppress the schadenfreudic feelings towards the wealthy ex-pats who fled to escape taxes, socialism and Helengrad, who now find themselves on the fringes of the eurozone.
Not that we shouldn't be a little nervous and frugal. For instance, John Key was bad to dismiss Retirement Commissioner Diana Crossan's Review of Retirement Income Policy that recommended the age of retirement be raised to 67 by two months a year until 2033.
Two months a year! Only raising it just two years from 65? Sorry to shout, readers, but MPs had an attack of the vapours and stuffed this eminently conservative recommendation in the bowels of the Parliamentary Library.
Crossan predicts our super scheme will cost more than 7 per cent of gross domestic product in the future. If we carry on in denial mode, selfishly hoovering up our share, there'll be nothing for future generations. New Zealand will indeed be like the PIGS - Portugal, Ireland, Greece, Spain - borrowing beyond our means to spend on lifestyles we can't afford.
In straitened times like these, businesses look at debts that need chasing up. We could do the same. Tax cheats are estimated to cost this country up to $10 billion a year. Inland Revenue now comes down hard on these bludgers, using the same method the IRS used to catch Al Capone.
Other bludgers are those so-called "mature students" who, having retired with nest eggs, decide tertiary education would be fun so take out student loans knowing they'll never have to pay them back. Some $10 million was written off in this category last year. Then there's the $30 million, and 569 staff, we spend chasing unpaid child support worth billions of dollars.
When some couples split, they opt to have their child support handled through the IRD instead of privately. How come two adults, once so crazy about each other they made babies without any help from IRD, thank you very much, suddenly become so uncivilised they can't even pay to raise same babies without the force of the IRD? Beats me.
Anyway, Labour's Stuart Nash is exposing Revenue Minister Peter Dunne's complacency over the fact that far too many liable parents are able to cruise along, courtesy of the long-suffering taxpayer, and welsh on their payments. And guess who suffers? The kids.
Nash's written questions reveal that in June 2009 more than $1.5 billion was owed in unpaid child support and 31.2 per cent of parents were failing to pay child support in full and on time.
There is a mean debt of just more than $9000 per parent. If these parents were still together, they'd be supporting their kids, so why do they feel their offspring are no longer worthy of their money? Out of sight, out of mind?
Sure, some of this debt is penalties and interest. Nash's solution? Call an amnesty for three months. Debtors can come in, set up a payment plan for the principal and wipe the interest and penalties. The law would come down on those who don't comply "and we'd close off their passports so they couldn't flee".
There are multitudes of reasons why exes refuse to pay, or can't pay, child support. Maybe they're broke. Some scum have income hidden in trusts. Often they just want to punish the other, following a bitter custody battle, so they think nothing of using their children as weapons.
I call that child abuse, on the same bell curve as the man who threw his kids off a Melbourne bridge.
There are many reasons, but no excuses. You split up, you take financial responsibility for your family. You don't blame everyone else and make the country pay.
That's just like the looters in London, taking whatever they want because, as one of them said, they'd paid their taxes and "not got back nothing".