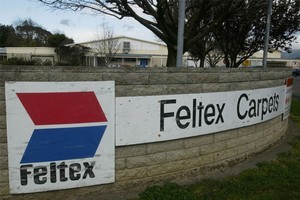 The group of 1800 investors suing the former directors of Feltex Carpets has secured funding for its case from a London-based litigation firm.
Harbour Litigation Funding will co-fund the case as well as cover costs if a ruling goes in the defendants' favour.
The investors are attempting to take a class action against former Feltex directors and allege the company's prospectus in 2004 - the year it floated - contained information that was misleading or wrong, or omitted to make information available that would have affected investment decisions.
Feltex collapsed in 2006, causing 8000 investors to lose millions of dollars.
Investors are seeking a refund of the purchase price of their shares, plus associated interest and costs.
The defendants, who have denied the claims against them, include former Feltex chairman Tim Saunders, former chief executive Sam Magill and former directors John Feeney, Craig Horrocks, Peter Hunter, Peter Thomas and Joan Withers.
Former director John Hagen is not involved in these proceedings.
Also targeted is Credit Suisse First Boston Asian Merchant Partners, which offered Feltex for sale, Credit Suisse Private Equity and joint lead float managers, First New Zealand Capital and Forsyth Barr.
The claimants' funding arrangement with Harbour still needs High Court approval and follows a ruling on March 9 which lifted an interim stay of proceedings over the class action. A stay of proceedings is a mechanism that stalls a lawsuit and was placed on the class action in 2009.
Justice Christine French agreed to lift the stay of proceedings in March, despite the claimants having no confirmed financier.
The ruling was subject to the claimants filing securities of $200,000, which they did on June 10.
In her decision, Justice French said that although some evidence lacked precision, the claimants' case was arguable and there were serious questions that needed to be tried.
She also said if the stay of proceedings was allowed to remain in place, potentially crucial evidence and financial records could be lost as the period requiring third parties to keep this information was due to expire.
A lawyer representing the Feltex directors said appeals had been lodged against parts of the ruling.
Justice French said the Securities Commission investigation into the 2004 prospectus, which found the document was not misleading, did not bind the High Court.
Although Saunders, Feeney, Hunter, Thomas and Hagen were found not guilty of Securities Act breaches in 2010, French said this decision was made in a different context and did not hold "significant weight" in determining whether the claimants' case was arguable.