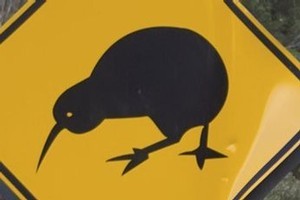 Employers are calling for a bipartisan approach to KiwiSaver and say "constant fiddling" by politicians worries them.
The Government is considering automatically enrolling workers who don't have KiwiSaver accounts because it wants more people in the scheme, but has ruled out making it compulsory.
At present people are automatically enrolled when they start work or change jobs, the change would mean those who haven't changed jobs would be enrolled with the same opt out provision.
The Employers and Manufacturers Association (EMA) said today certainty was an important principle in any retirement policy and it would be "very helpful" if National and Labour had a common approach.
"As it is, we're finding the constant fiddling with KiwiSaver by politicians is a significant cause for employer concern," EMA employment services manager David Lowe said.
"The feedback from employers, who are responsible for a large chunk of the scheme's administration as well as paying employer contributions, is that changes are disruptive and come at a cost to business."
Mr Lowe said the feedback from employees who had not joined KiwiSaver suggested policy "chopping and changing" was a factor in putting them off joining the scheme.
BusinessNZ said careful consideration should be given to any decisions about automatic enrolment.
"Any sudden change to the scheme would have a significant impact on employers, and those with stretched wage budgets experiencing tight business conditions would find a sudden potential increase in co-funding costs hard to deal with," chief executive Phil O'Reilly said.
Meanwhile, a superannuation provider says it is inevitable KiwiSaver will become compulsory.
Tower Investments chief executive Sam Stubbs said compulsory savings were necessary if New Zealand wanted to move into the same realm as countries such as Sweden, Denmark and Singapore.
"They are small countries, they have small populations, but they have very large savings pools," he said.
Mr Stubbs said the KiwiSaver pool could become significant for business investment in the long term.
- NZPA