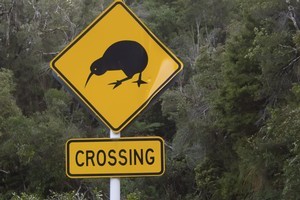 The government's mooted KiwiSaver mop-up operation poses some interesting questions for the current default provider system.
If the proposal to auto-enrol the million or so employed KiwiSaver doubters goes ahead without any corresponding change to the default system, it will effectively amount to a massive one-off boost to the bottom-lines of the six default schemes.
Let's say the auto-enrol trawl captures 600,000 in the KiwiSaver net, which, under the current rules, would result in each default scheme being gifted 100,000 fee-paying clients straight off the IRD carousel.
Assuming an average annual administration fee of $30 per member, that alone would translate to an extra $3 million in yearly revenue to each default scheme - not counting all the other stuff.
My figures are flexible, of course, but not that much of a stretch.
However, rather than giving the six defaults an unexpected, fillip (and fill-up) perhaps any government-sponsored recruitment drive should go hand-in-hand with a change to the system along the lines suggested by the Savings Working Group - ie, a single, government-run default fund with in-built age-appropriate investment options.
The KiwiSaver legislation allows for a review of the default providers in 2014 but much has already changed since the scheme launched in 2007.
For example, all six default providers have experienced major corporate and investment changes over the last few years:
• AMP finalised its buyout of rival AXA earlier this year;
• Mercer was divorced from its distribution partner, KiwiBank, in 2009;
• ING (now OnePath) was swallowed whole by ANZ, also in 2009;
• ASB revamped its investment reporting lines last year, giving more power to Australia;
• Tower replaced its funds management team late in 2010 and radically altered its investment style last month.
In the real investment industry, any one of those changes would've sparked a review. Why should the government treat our default providers any different?