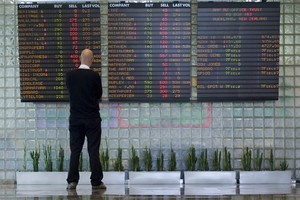 The NZX has been cleared following a Financial Markets Authority probe into disclosure concerns relating to the valuation of Australia's Clear Grain Exchange.
The FMA announced today it was satisfied the NZX was not in breach of its continuous disclosure obligations as an issuer under the Securities Markets Act 1988.
"FMA is also now satisfied that the recent sale of NZX shares by Mr Weldon was conducted in a manner compliant with applicable financial markets legislation," a statement from the regulator said.
The controversy centred on a testimony given to an Australian court in May by NZX chief executive Mark Weldon to the effect that Clear Grain was not performing as well as had been expected.
But in the NZX annual report for 2010 there was no hint of problems at Clear Grain.
The NZX said that statements from its chief executive Mark Weldon were taken out of context.
The FMA had questioned the NZX about disclosure issues surrounding Clear Grain. The authority said it did not propose to take any regulatory action based on the information currently available to it.
- NZ HERALD STAFF