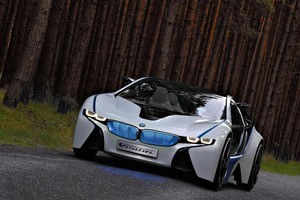 Common technology like cars and home appliances will be connected to the mobile network by 2020, Vodafone predicts.
The mobile provider said yesterday it estimates 20 million devices will be hooked into its New Zealand network by the end of the decade.
This figure is backed up by forecasts from Cisco, which claims there will be more than 15 million internet-capable devices in the country by 2015 - three for every New Zealander.
Vodafone's head of networks Tony Baird said a whole range of machinery would be connected to the web.
"I can imagine a day where all the cars and trucks across the country will be connected up so if your [vehicle] gets stolen they can track its movements and locate it. All of your engine monitoring will be done through [the mobile network]," Baird said.
"If you car breaks down it will contact BMW in Germany and they'll know [where it was sold] and that it's owned by you and that there was a problem with the carburettor and they'll send someone out to fix it," he said.
Other items like vending machines would be hooked up to alert those servicing them when they were running low on stock, Baird said.
"A few years ago I went to a Cisco innovation centre overseas and they showed an intelligent fridge that knew from the barcodes of the [food] you put in it what was in the fridge and ultimately would place an order online to top up your milk. The potential [for the technology] is huge," he said.
Although telcos predict appliances and automobiles will be connected, more traditional internet-capable technology like smartphones and tablet computers will make up a large chunk of the electronic goods hooked into the mobile network.
Vodafone said yesterday that 66 per cent of its July sales were smartphones and 41 per cent of its small business customers were using the devices.
This compared to 54 per cent of corporate customers.
Vodafone said that this surge in smartphones was changing the way New Zealanders were accessing the internet.
The company expects that users will be accessing the internet more on their mobile phones than on their desktop or laptop computers within the next two years.
Vodafone has already seen a spike in the amount of mobile data being transferred on its mobile network each month.
This had increased from 60 terabytes in June 2010 to 135 terabytes in June 2011, Baird said.
There are 1000 gigabytes in each terabyte.