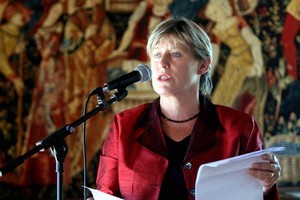 Small business Minister Maurice Williamson says the Government has decided not to implement an underwriting programme similar to Britain's Enterprise Finance Guarantee scheme.
He says it believes it is best for the banking sector and businesses to work out the terms for loans and apportion risk accordingly.
He refers to an MYOB survey of businesses in April which found that access to finance did not feature in firms' top five pressure points of doing business.
But Labour small business spokeswoman Lianne Dalziel says access to finance is certainly an issue for Kiwi SMEs and her party is looking at mechanisms which could help.
She is disappointed that the Small Business Advisory Group no longer prepares a two-yearly report for the Government to address.
"I used to meet with the SBAC regularly when I was minister.
"It's hard to know what is happening now."
Labour's SME policy includes work on "right-sizing" regulatory frameworks, with the aim of reducing barriers to business growth and Dalziel says: "There is a difference between the big end and small end of town."