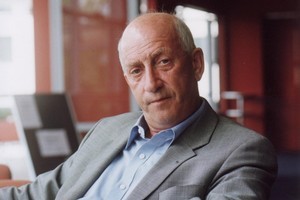 Sir Robert Jones says the $4 million High Court dispute he won against his former accountants this week was always going to go his way.
Sir Robert and a corporate trustee sued Sherwin Chan & Walshe (SCW) for failing to give the proper advice on the tax that would need to be paid during a restructuring of Sir Robert's group trusts and companies in 2007, which included an Australian entity.
SCW discovered during an IRD audit in 2008 that it they had not considered how foreign-controlled company rules would impact the restructure. Sir Robert claimed he would not have proceeded with the plans if he had known it would have incurred the extra tax.
The accountants - who are now known as WHK New Zealand - admitted they erred by not properly informing Sir Robert, but did not believe they were liable for the final tax bill of $4.29 million.
Furthermore, they claimed in court the restructuring could actually give tax benefits of $5.6 million and argued Sir Robert's Tirohanga Family Trust had the opportunity to avoid the tax liability, but chose not to take it.
SCW also contended that a good deal of the tax bill was the result of advice given by other accountants after the mistake was discovered.
While Judge Christian Whata agreed the second set of advice had been partly incorrect, he said it was an attempt to mitigate the negative effects of SCW's initial recommendations and did not absolve the defendants. Whata also dismissed SCW's claims that the benefits of the restructuring offset the $4.29 million Sir Robert had to pay.
He said it was the defendants' duty to correctly advise Sir Robert's trust on what course of action to take and said there was little dispute that they had failed to do so. As such, he ruled for the full amount of tax, plus interest and court costs.
Although he was pleased with the result, Sir Robert said yesterday he would still be "hundreds of thousands of dollars" out of pocket and was angry that WHK had not accepted financial responsibility for the advice they gave.
"[The defendants] put their hands up and said they've completely cocked up. Having done that it became very clear that they had no intention of paying and we ended up suing and it's cost me hundreds of thousands of dollars for what was an inevitable judgement."
He said the claim he could had made money off the restructuring was a "hair-brained, cock and bull theory".
WHK Wellington's managing principal Richard Burge said the company had not decided if they would appeal the High Court decision.